Versione cartacea
Formato cm 15,5 x 21
Pagine 240 b&n
English text
Prezzo € 26,00
ISBN 978-88-94869-07-1
Anno: 2017
Versione digitale (pdf)
Prezzo € 8,99
ISBN 979-12-80178-09-1
Anno: 2020
Gianfranco Caniggia, Gian Luigi Maffei
Interpreting basic buildings
Curatorship, introduction and critical glossary by Nicola Marzot
Architectural Composition and Building Typology / 01
This volume codifies the method to read building structures that have appeared in the past as 'spontaneous consciousness' level in a progression of scalar sizes ranging from buildings and clusters of buildings to urban organisms and the territory. Focusing on past architecture is the field of 'process classification' that is the key to using history in working as architects in the modern world. We wish to extract the laws of behaviour, formation and mutation of manmade structuring on the various scales of man's work as we consider this knowledge to be the only possible solution to the architectural crisis that has dragged on for over two centuries. It results in planning based on reviving the tradition of 'producing' buildings not as a dogmatic adaptation to past building methods but intended to contemporaneously fit our work into the continuity of laws and behaviour codified in our cultural area; these laws can only be understood and consequently by carefully reading the built environment that surrounds us.
Gianfranco Caniggia (1933-1987), architect, lecturer on Architectural Composition at the faculties of Genoa, Florence and Rome, for over thirty years he dealt with building, urban and territorial process classification; he wrote numerous publications.   Gian Luigi Maffei
Architect and professor of Architectural Composition at the faculty of Architecture in Florence, deals with urban and building process classification, on which he focuses his teaching, research and planning experimentation.
Compilare il form per informazioni sull'acquisto diretto dall'editore
Architectural Composition and Building Typology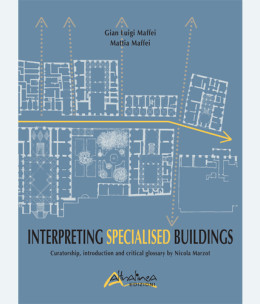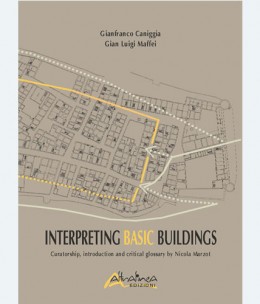 Altralinea Edizioni
Altralinea Edizioni
Via Pietro Carnesecchi 39
50131 Firenze (FI)

Contatti
tel. 055333428
info@altralinea.it